Salem County Shadow Day Students
Become Honorary Freeholders


County Solicitor Mike Mulligan administers the Oath of Office to the Honorary Freeholders...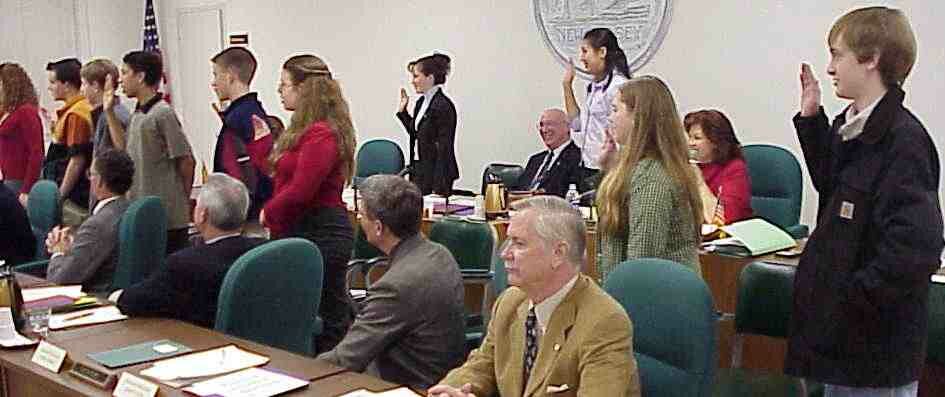 Freeholder Chuck Sullivan (foreground) ponders the Oath that goes on and on and on!


Freeholder Sue Bestwick (center) confers with her Honorary Freeholders.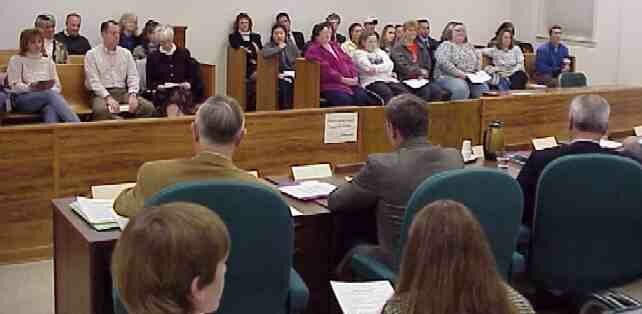 Honorary Freeholders (foreground) face the taxpaying public along with Freeholders Sullivan, Ware and Facemyer.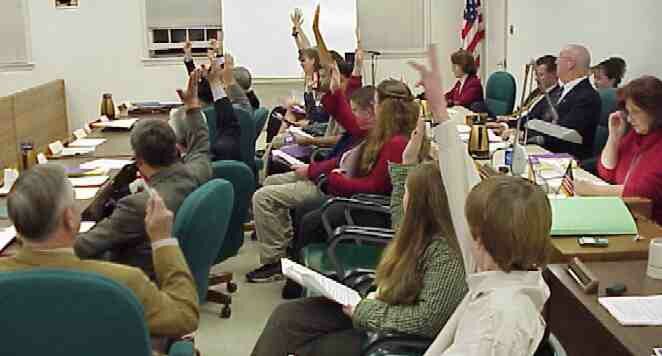 Director Dave Sparks (right) calls for the vote by raised hands!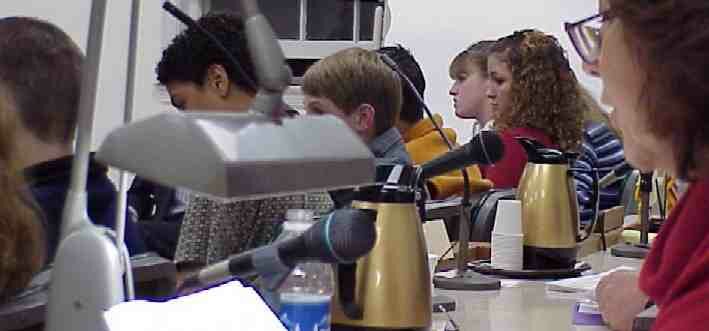 Students weary as the wheels of government grind on.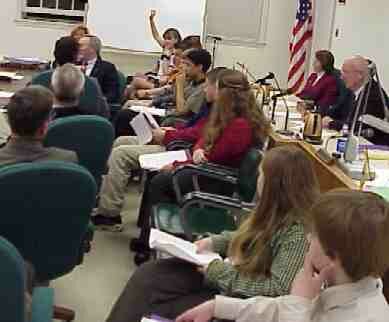 The final comment by an Honorary Freeholder (raised hand).